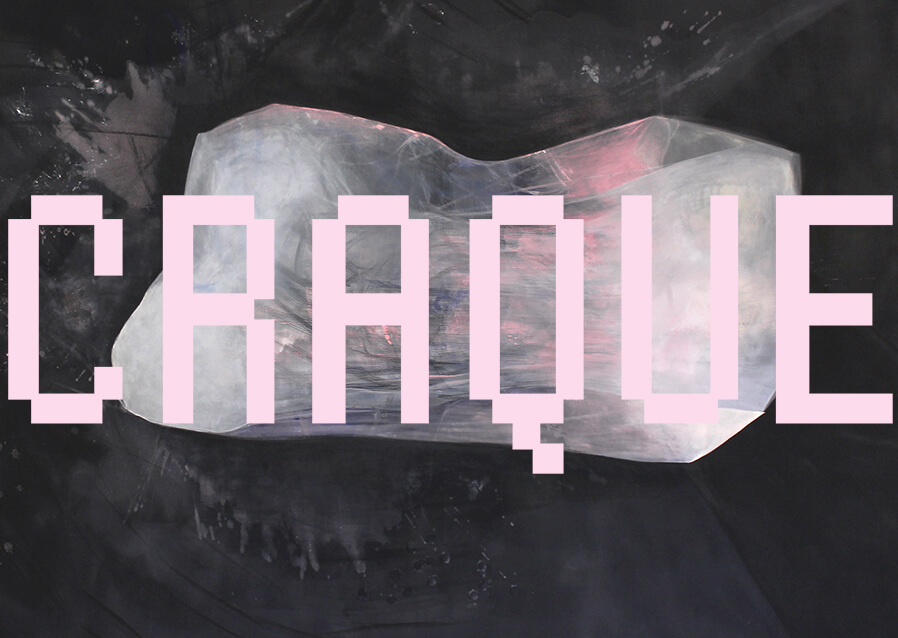 Max Marion Kober
CRAQUE
Opening
06.09.2019, 6-10 pm
25.Saisonstart Frankfurter Galerien
07.09.-08.09.2019, 11 am-6 pm
Guided Tours, 5 pm
The Frankfurt Art Experience
Gallus Walk, 08.09.2019, 11 am
Exhibition
07.09.2019 – 04.10.2019
Open by appointment
Mit CRAQUE eröffnet die erste Einzelausstellung der Malerin Max Marion Kober im Husslehof. Der Würfel beansprucht ressourcenübergreifend das Recht auf alle Handlungsmöglichkeiten in seiner Form. Diese Arche-Moderne Abstraktion wird von Kober endgültig gebrochen: Frakturen, Brüche und Undichtheiten materialisieren sich in Gouache auf Leinwand und Papier und zeugen von Massen, die sich selbst nicht mehr halten können. Max Marion Kober studierte bei Walter Dahn und Michael Krebber. Zur Ausstellung erscheint ein Text von Dr. Marietta Franke.

With CRAQUE Husslehof opens the first solo exhibition of the painter Max Marion Kober. Across resources, the cube claims the right to all possibilities of action in its form. This arche-modern abstraction finally is broken by Kober: Fractures, breaks and leaks materialize in gouache on canvas and paper and testify to masses who can no longer hold themselves. Max Marion Kober studied with Walter Dahn and Michael Krebber. The Exhibition will be accompanied by a text by Dr.Marietta Franke.
all photos Eike Walkenhorst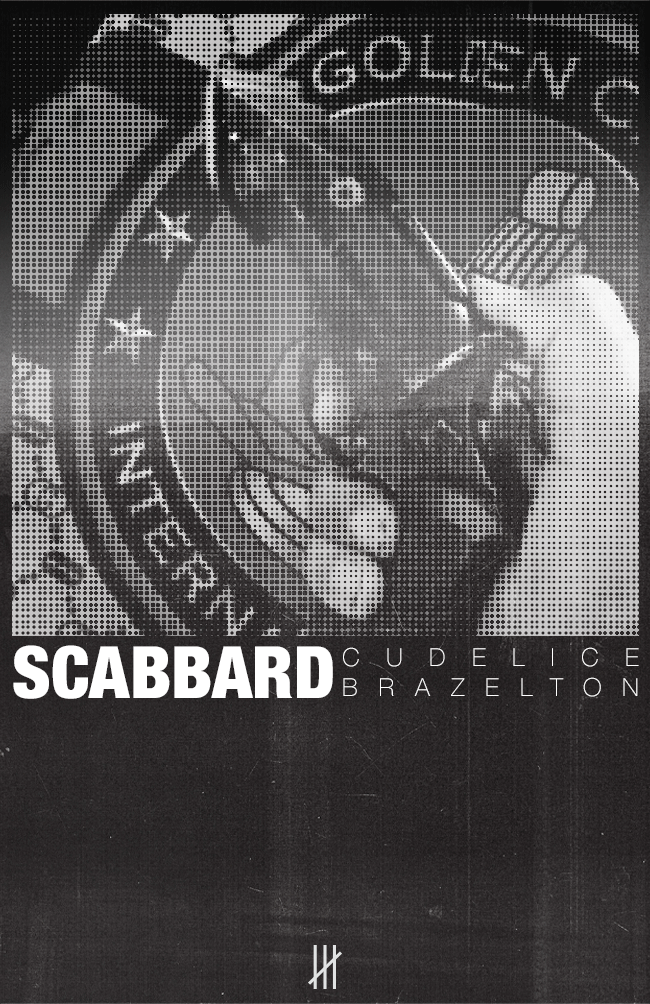 Cudelice Brazelton
SCABBARD
Opening
14.06.2019, 7-10 pm
Exhibition
15.06.2019 – 19.07.2019
Open by appointment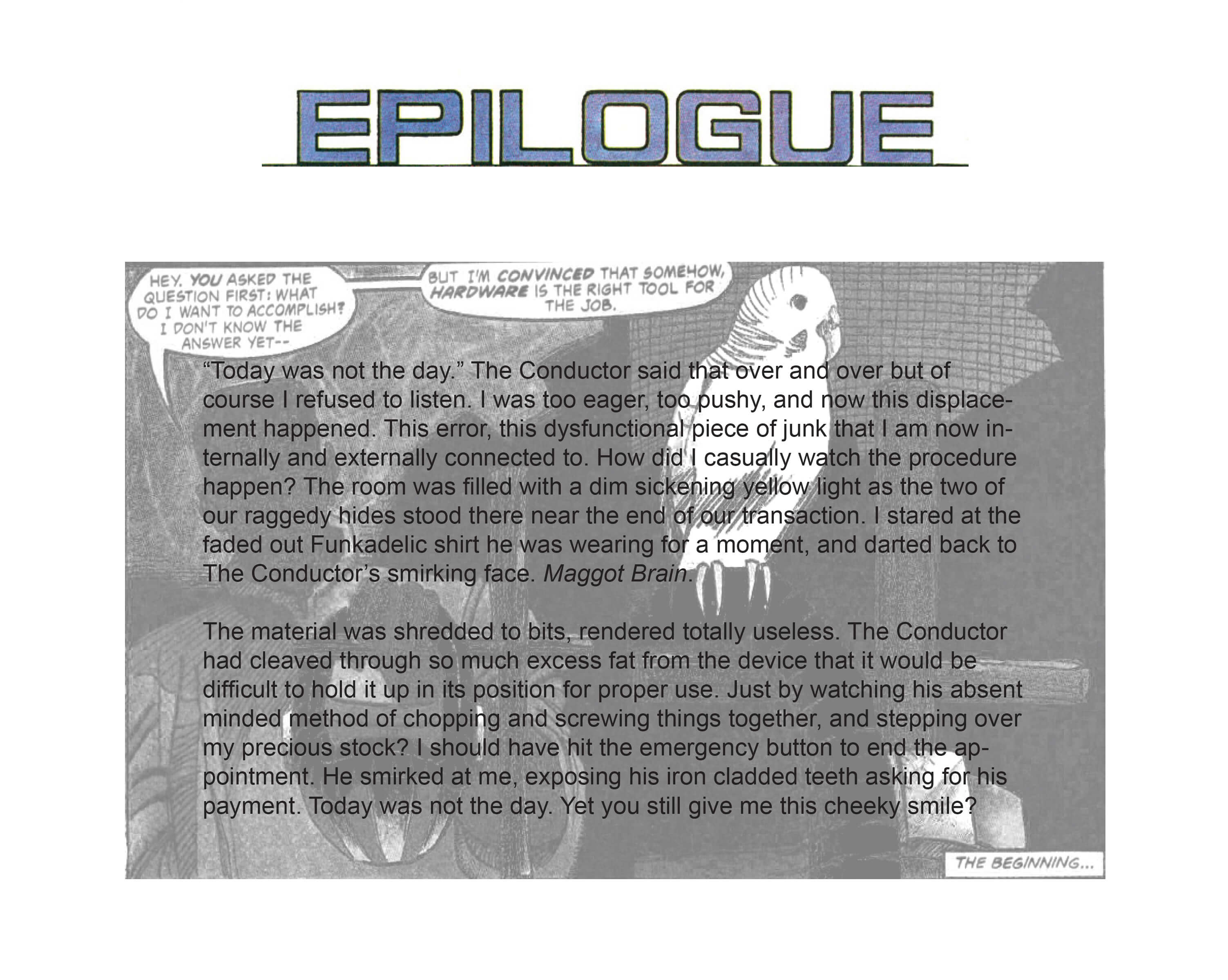 all photos Eike Walkenhorst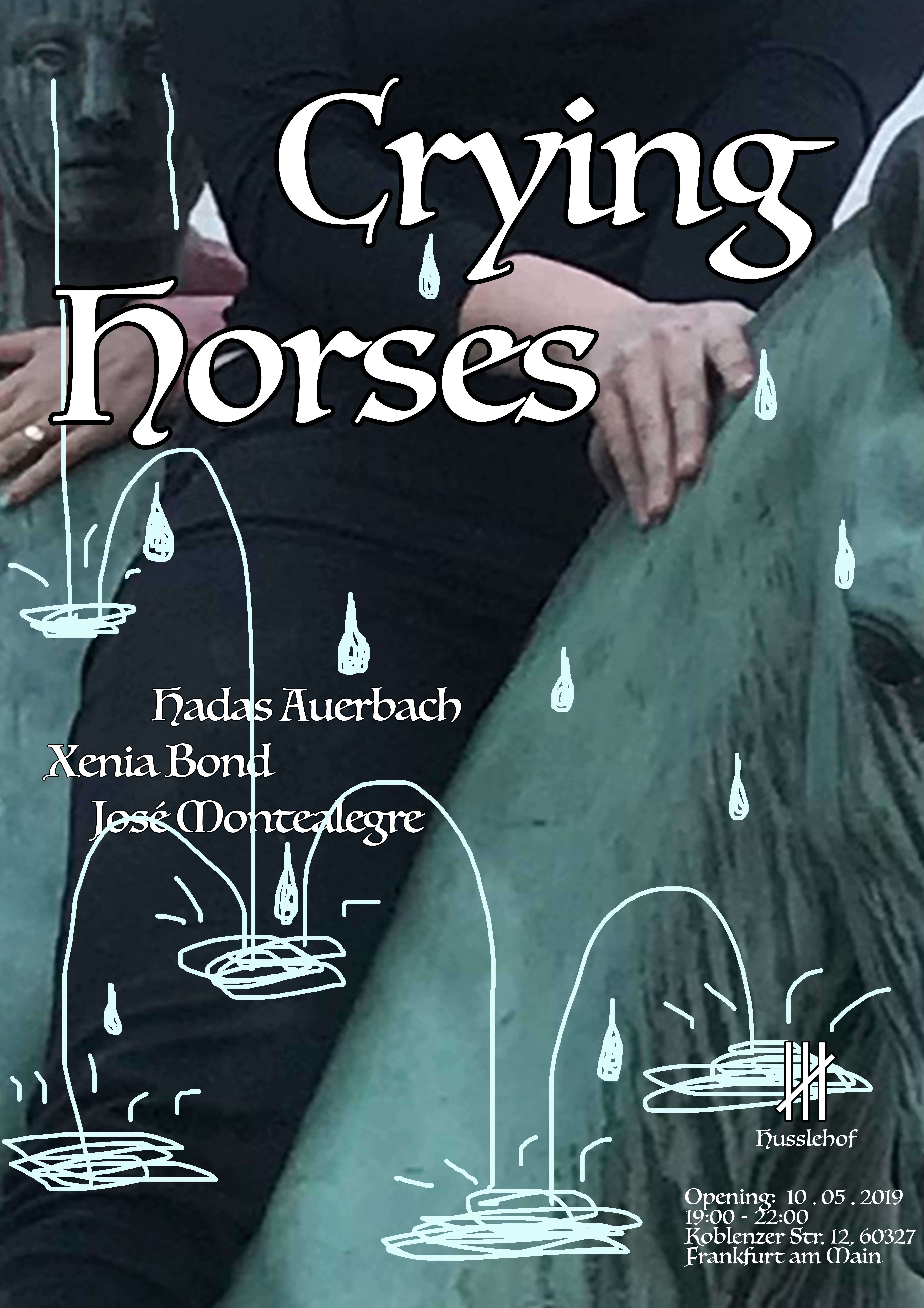 Hadas Auerbach, Xenia Bond, José Montealegre
Crying Horses
Opening
10.05.2019, 7-10 pm
Exhibition
11.05.2019 – 24.05.2019
Open by appointment
Husslehof happily invites you to the opening of Hadas Auerbach, Xenia Bond and José Montealegre´s collaborative exhibition `Crying Horses´. The exhibition is a collaboration and investigation into the relationship dynamic between three crying horses. A text by Harry Davies will be published on the occasion of the opening night.
all photos Eike Walkenhorst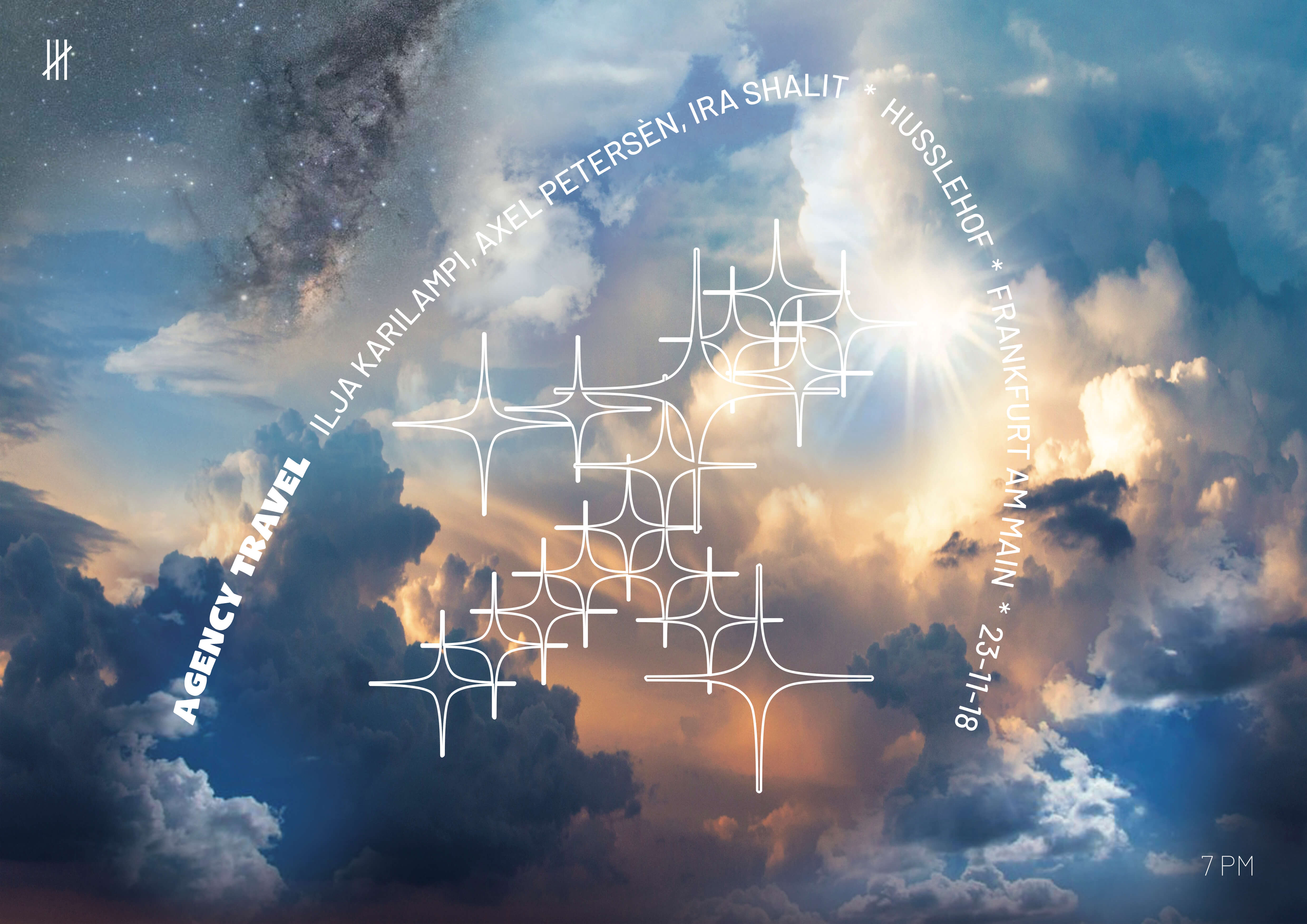 Ilja Karilampi, Axel Petersén, Ira Shalit
AGENCY TRAVEL
Opening
23.11.2018, 7 pm
Afterparty
23.11.2018, 10 PM – 3 AM
with IKU, Downtown Ilja & Vangee
at Le Meridien, Wiesenhüttenplatz 28-38
Exhibition
24.11.2018 – 20.01.2019
Open by appointment
A life-raft was purchased by the agency from a flat-earther who as boy learned to sail by the sea and now examines google-earth images for evidence of globe fabrication. The hawker saw enough, and gazes beyond the sea's subtle curved horizon.

Two major tropes of the traveller exist: a longing wanderer steeped in a sense of exile and his counterpart, the nomadic citizen of the world, who is at home everywhere. Artists are normally expected to conform to the latter, to practice their research from a suitcase with a laptop and intermittent Wi-Fi. In foreign lands, the artists should d